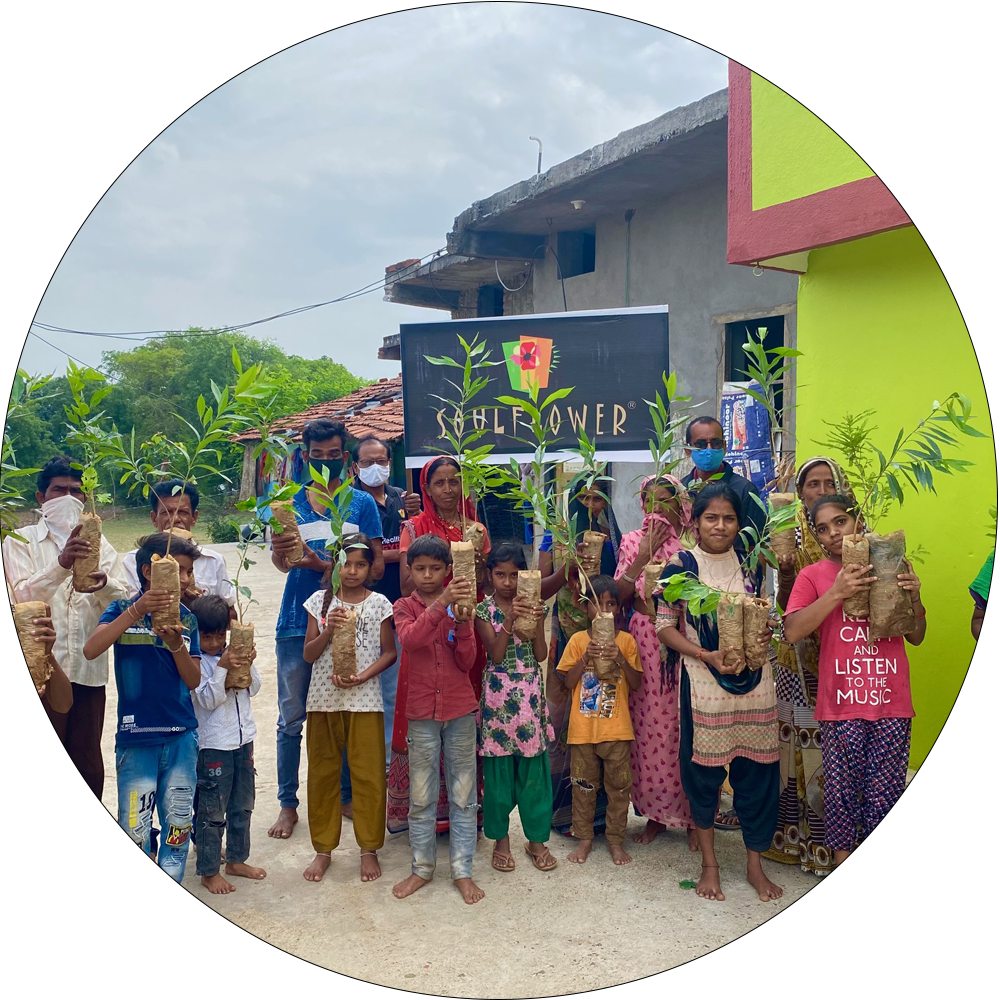 The Concept
Soulflower is built on the values of compassion, sustainability & passion for creating premium, proven, effective personal care, made from organic ingredients to elevate your natural beauty. We wish to bring to you only the best nature has to offer & therefore, our "Farm to Face" initiative has come into existence. It is where our products are harvested & delivered from the farm, straight to your skin & hair, without adding any chemicals or preservatives to them.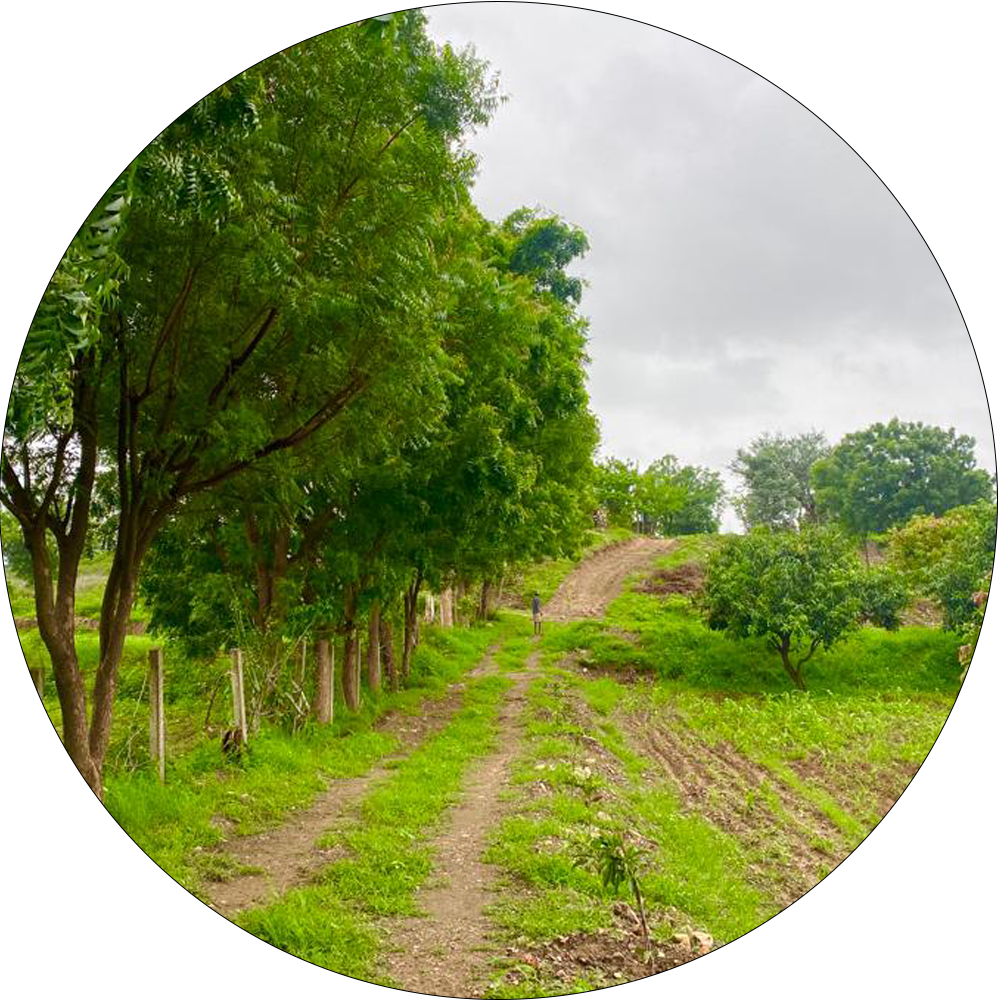 Farm
Our Soulflower Farm currently, proudly hosts 9 hectares of our very own plantation. We are growing and nurturing around 1200 trees and over 100 kgs of herbs. We make sure that there are no chemicals & pesticides involved. To ensure that, Our team trains local farmers in smart and sustainable farming practices & organic methods of growing crops. Fresh and pure ingredients are usually grown and harvested in smaller batches to ensure optimal vitamin, minerals & oxidant content. Soulflower makes certain that each ingredient is painstakingly nourished, picked, and cold-pressed & has the maximum benefit of your skin & hair.
The Factory
The farm to face initiative comes with a dedicated factory space that is FDA approved. The factory is a 4500 sq ft facility with 2500 sq ft of constructed space and 2000 sq ft of open space. We have a transparent Blockchain that enables our customers with complete transparency and traceability to have full information on Soulflower products.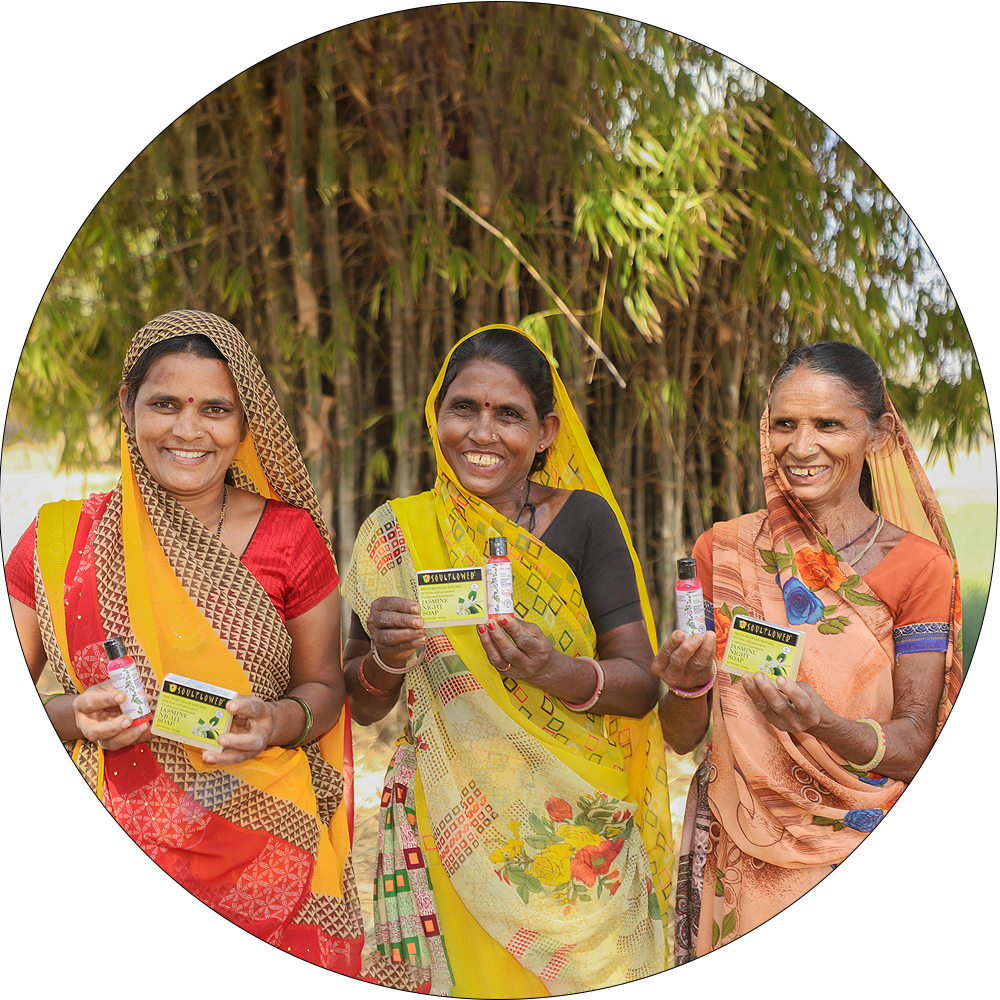 The Community
This initiative is more than about just being sustainable. We are motivated to provide the best opportunities; we train & equip tribal women & youth to be independent & self-sufficient. Our ambition is to keep doing that & more in the coming future with your love & support. We aim to grow all the ingredients used in our products at the Soulflower farm, also to keep building your trust & confidence in us as the best fully Organic, preservative-free, cruelty-free, all-natural, clean beauty brand to solve all your skin & hair problems.
Responsibility & Sustainability
Homegrown Ingredients
Environmentally Friendly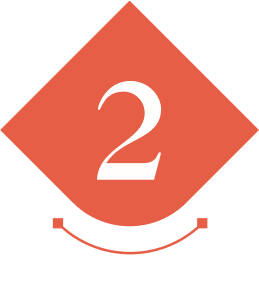 Organic Skincare
Small Fresh Batches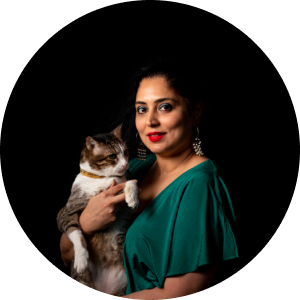 Responsibility & Sustainability
Everything we do has an impact. To help preserve our planet and our friends who live on it, we bring sustainability into every decision we make. It's our responsibility to act now and change things for the better. We aim to grow all our ingredients on our farm using sustainable methods & change all our packaging to limit our waste stream and continue building your trust & confidence in us.